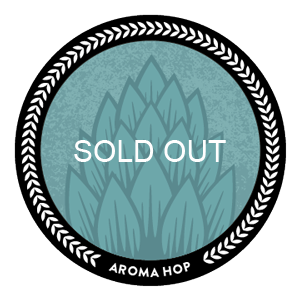 Crystal Hops
Crystal hops are often paired with bittering hops and are used for finishing aromas. They are mildly bittering and highly aromatic. Released in 1983 they are a cross of German Hallertauer and USDA21381M. Mount Hood, Liberty and Ultra are half sisters.
Price
1 oz. – $2.25
3 oz. – $6.25
1 lb. – $14.99
Aroma
Pleasant spice and floral tones, similar to Hallertauer, with very low bittering
Beer Styles
German Pilsners, Lagers, Kölschs, ESBs, Belgian Ales. Often used in combination with Magnum, Saaz and Cascade to boost finished aromas.
Chemistry
Alpha acids 3.0-5.0%, beta acids 4.5-6.7% (reversed), cohumulone 20-22%, total oils 0.8-2.1ml/100g, myrcene 40-65%, humulene 18-24%, caryophyllene 4-8%